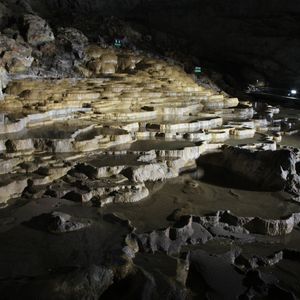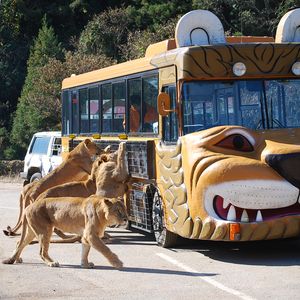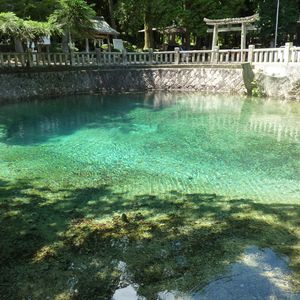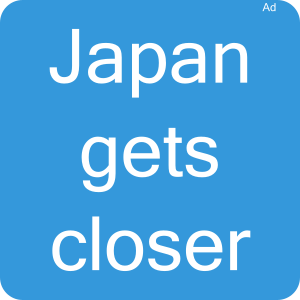 Mine, City in Japan
General Information about Mine
Mine (Mine) is a small town within Yamaguchi prefecture in the Chūgoku region. Sister city of Mine is Zaozhuang in the People's Republic of China.
There is a passenger port in the city. Trains do not go here. You need another means of transportation to get to Mine.
A famous person from Mine is Shu Kubo (born 1951).
Travel tips for Mine
Attractions
Top Mine destinations for your sightseeing are the Akiyoshi cave (秋芳洞) throughout the year, the Akiyoshidai safariland (秋吉台サファリランド) throughout the year and the Beppu benten pond (別府弁天池) throughout the year.
The Akiyoshidai trekking (秋吉台トレッキング), another great attraction where you can experience several courses (色々なコース). Go to Shuhocho akiyoshidai (秋芳町秋吉台) for this. Another experience is the Taisho cave (大正洞) in Mitocho aka 2666-1 (美東町赤2666-1). Of interest here is the cave with more than 100 m height difference on three levels (高低差が100m以上、3層に分かれる洞窟).
Fireworks
Do you want to see fireworks in Mine? The Akiyoshidai tourist festival (秋吉台観光まつり) with 2.000 rockets is popular. You can best watch from the Akiyoshidai karst near the gazebo.
Hot spring
If you want to take a hot bath in Mine, the spa Yunokuchi (湯の口温泉) brings you relaxation and is also good for neuralgia. The address: Mitou-chou Mana 1701 (美東町真名1701). Another hot spring here is Ofuku (於福温泉), which helps amongst other things in pain. Go to Ofuku-chou kami 4383-1 (於福町上4383-1) for this.
Gourmet
You want to eat well and enjoy a drink in Mine? Masu-ryori (マス料理) is recommended by locals. The Benten center (弁天会館) in Shuho-cho Katata (秋芳町堅田) is popular. Another recommendation for gourmets: The Gobo-men (ごぼう麺). Yatomi-ya (安富屋) offer this. Where? In Shuho-cho akiyoshi (秋芳町秋吉).
Souvenir
Do you already own a souvenir from Mine? You could buy for example Hime Uiro, available in Ohogetsu.
Flowers and Foliage
Discover the cherry blossom in Mine from 03/21 to 04/10, best in the row of cherry trees at Asagawa riverbanks (厚狭川河畔の桜並木). The maple trees changing colour in Mine is the highlight in the romantic autumn. Discover in the Suijin park (水神公園), how the leaves turn from golden yellow to shining red. Start is around the 10/11 and the foliage lasts until 10/20. To mention in Mine is the Iris in flower, which you can see in Mitou-chou Nitanda (美東町二反田) from 05/11 to 06/10.
Economy and Industry in Mine
Industrial Area
Free industrial land is currently available at Jumonji industrial zone, which is located in Mito-cho mana.