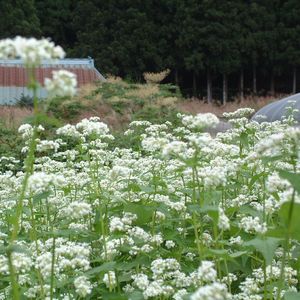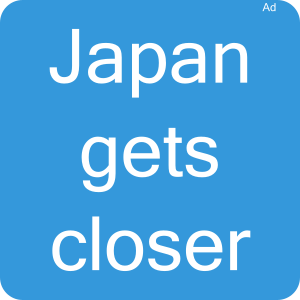 Miyoshi, City in Japan
General Information about Miyoshi
Miyoshi (Miyoshi) is a middle town within Tokushima prefecture in the Shikoku region. Sister cities of Miyoshi are The Dalles in the USA and Tukwila in the USA.
You can easily reach the suburbs of Miyoshi by local rail services in 10 stations.
Famous persons connected with Miyoshi are Fumiya Tsuta (1923 - 2001), Kanroku Yoshida (born 1955) and Masaharu Fuji (1913 - 1987).
Travel tips for Miyoshi
Attractions
Top Miyoshi destinations for your sightseeing are the Vine bridge of Iya (祖谷のかずら橋) throughout the year, the Ohboke gorge (大歩危峡) throughout the year and the Ochiai settlement (落合集落) throughout the year.
The Tao castle, nowadays in ruins, was built in the year 1572.
The Iya mountain village Togen-kyo (桃源郷祖谷の山里), another great attraction where you can experience the Accomodation in a modernized more than 100 years old folk house (モダンに改装した築100年以上の古民家での宿泊). Go to Higashi-iya ochiai 142 (東祖谷落合142) for this. Another experience Rafting (ラフティング) in Yamashiro-cho (山城町). Of interest here Japan's first rafting World Championships in 2017 (2017年に日本初ラフティング世界選手権大会).
Culture and History
Cultural roots make Miyoshi tourism particularly attractive. National heritage respectively national treasure are the Vine bridge of Iya (祖谷のかずら橋) and the Ochiai settlement (落合集落).
The oldest building in the city was constructed in the year 1699 and is named Residence of Kimura family (木村家住宅).
Fireworks
Do you want to see fireworks in Miyoshi? The Maruyama fireworks (丸山花火大会) with 1.000 rockets is popular. You can best watch from the Maruyama shrine. Another fireworks is the Yamashiro summerfestival (山城夏まつり) with 200 rockets. Have a good view from the Riverbed parking area.
Hot spring
If you want to take a hot bath in Miyoshi, the spa Matsuogawa (松尾川温泉) brings you relaxation and is also good for Motor paralysis. The address: Ikeda-cho matsuo kurokawa 2-1 (池田町松尾黒川2-1). Another hot spring here is Iya (祖谷温泉). Go to Ikeda-cho matsuo matsumoto 367-2 (池田町松尾松本367-2) for this.
Gourmet
You want to eat well and enjoy a drink in Miyoshi? Dekomawashi (grilled taro sticks with miso) (でこまわし) is recommended by locals. The Kazura-bashi Yumebutai (かずら橋夢舞台) in Nishi-iya yamamura imakubo 345-1 (西祖谷山村今久保345-1) is popular.
Souvenir
Do you already own a souvenir from Miyoshi? You could buy for example the Konjac bulb, available in Kazura-bashi Yumebutai.
Economy and Industry in Miyoshi
Successful Companies
A functioning local economy can set many impulses for the region. Particularly encouraging is the fact that Awa Ikeda Tsuun K.K., Livedo Corporation and Fukusuke Kogyo K.K., Ikeda factory belong to the top companies in Miyoshi. The Awa Ikeda Tsuun K.K. is in the field of General truck transport, Livedo Corporation in the sector Production of adult disposable diapers and Fukusuke Kogyo K.K., Ikeda factory active in the area of Food container production.
Further Industry
Of further importance for Miyoshi is the ashita-team Inc. in the district Ikeda-chou machi 2475, as Satellite office Miyoshi Land is offered here.