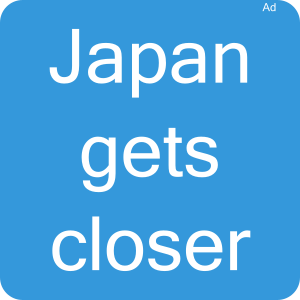 Naruto, City in Japan
General Information about Naruto
Naruto (Naruto) is a middle town within Tokushima prefecture in the Shikoku region. Sister city of Naruto is Lüneburg in the Germany.
There is a fishing port in the city. You can easily reach the suburbs of Naruto by local rail services in 8 stations.
Famous persons connected with Naruto are Toyohiko Kagawa (1888 - 1960), Eiji Bando (born 1940) and Tomoya Satozaki (born 1976).
Travel tips for Naruto
Attractions
Top Naruto destinations for your sightseeing are the Naruto park (鳴門公園), the Naruto German House (鳴門市ドイツ館) and the Ryozen temple, 1st station on the pilgrimage (第1番札所 霊山寺).
The Muya castle stands imposingly in the city, was built in the year 1965.
The Awa dance (阿波おどり), another great attraction. Go to JR Naruto-eki nishigawa tokusetsu enbujou (JR鳴門駅西側特設演舞場) for this. Another experience is the Concert of Beethoven's "ninth" symphonie (ベートーヴェン「第九」交響曲演奏会) in Bunka kaikan (文化会館).
Culture and History
The oldest building in the city was constructed in the year 1599 and is named Main hall of Ushihiko shrine (宇志比古神社 本殿).
Fireworks
Do you want to see fireworks in Naruto? The Naruto summernight fireworks (鳴門市納涼花火大会) is popular. You can best watch from the Water park along Muya river.
Gourmet
You want to eat well and enjoy a drink in Naruto? The Naruchuru Udon (noodles with soysauce flavour) (鳴ちゅるうどん) is recommended by locals. Another recommendation for gourmets: The Tokushima Ramen (徳島ラーメン).
Souvenir
Do you already own a souvenir from Naruto? You could buy for example the Naruto Kintoki (Sugar boiled azuki beans), available in the Naruto products hall.
Flowers and Foliage
Discover the cherry blossom in Naruto, best in the Letter of the heart hall at flower-view mountain (花見山 心の手紙館). The maple trees changing colour in Naruto is the highlight in the romantic autumn. Discover in the Backside of Ohasahiko shrine (Maruyama park) (大麻比古神社裏(丸山公園)), how the leaves turn from golden yellow to shining red. To mention in Naruto is the Peony in flower, which you can see in the Kannon temple (観音寺).