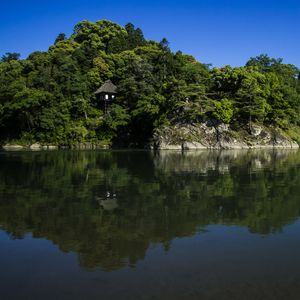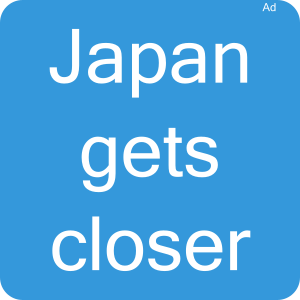 Ozu, City in Japan
General Information about Ozu
Ozu (Ozu) is a middle town within Ehime prefecture in the Shikoku region. Sister city of Ozu is Takashima in Japan.
There is a fishing port in the city. You can easily reach the suburbs of Ozu by local rail services in 12 stations.
A famous person from Ozu is Kotaro Tokuda (born 1991).
Travel tips for Ozu
Attractions
Top Ozu destinations for your sightseeing are the Ozu castle (大洲城) throughout the year, the Mountain villa "Reclining dragon" (臥龍山荘) throughout the year and the Ozu red brick museum (おおず赤煉瓦館) throughout the year.
The Ozu castle stands imposingly in the city, was built in the year 2004 and impresses ist visitors with 60.000 stones.
The Ehime Yosakoi festival (えひめYOSAKOI祭り), another great attraction where you can experience the Dancers in the streets of Ozu (大洲の街を沢山の踊り子が舞い巡る). Another experience is the Ozu Rekishi Hanakairo (おおず歴史華回廊). Of interest here is the City walk with a tour guide event (案内人と一緒に「まち歩き」をするイベント).
Culture and History
The oldest building in the city is named Sukunahikona shrine (少彦名神社).
Fireworks
Do you want to see fireworks in Ozu? The Suitengu fireworks (水天宮花火大会) with 1.600 rockets is popular. You can best watch from the Yunoki Nyoho temple riverbanks. Another fireworks is the Ozu river festival fireworks (大洲川まつり花火大会) with 4.000 rockets. Have a good view from the Hiji-river Hiji-Kita riverbed.
Hot spring
If you want to take a hot bath in Ozu, the spa Garyu-no-Yu (臥龍の湯) brings you relaxation and is also good for Muscle pain. The address: Yunoki 388-1 (柚木388-1). Another hot spring here is Oyabu Onsen (小薮温泉), which helps amongst other things in Rheumatism. Go to Hijikawa-cho Uwagawa 1433-1 (肱川町宇和川1433‐1) for this.
Gourmet
You want to eat well and enjoy a drink in Ozu? The Tonkurimabushi bowl (with chestnuts and pork belly) (とんくりまぶし) is recommended by locals. Another recommendation for gourmets: The Amagonosatsuma (biwa trout in satsuma soup on rice) (あまごのさつま).
Souvenir
Do you already own a souvenir from Ozu? You could buy for example the Shigure (Steamed sweets of azuki-beans and non-sticky rice), available in Ozu machi no eki "Asamoya".
Flowers and Foliage
Discover the cherry blossom in Ozu from 03/21 to 04/30, best in the Ozu castle (大洲城). To mention in Ozu is the Azalea in flower, which you can see in Fujiyama (冨士山) from 04/21 to 05/20.