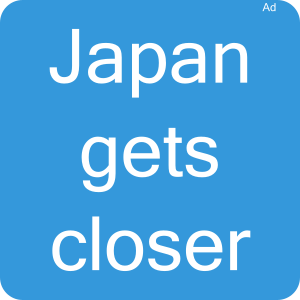 Setouchi, City in Japan
General Information about Setouchi
Setouchi (Setouchi) is a middle town within Okayama prefecture in the Chūgoku region.
There is a fishing port in the city. You can easily reach the suburbs of Setouchi by local rail services in 3 stations.
Famous persons connected with Setouchi are Yumeji Takehisa (1884 - 1934), Yoichi Midorikawa (1915 - 2001) and Kinosuke Takeda (1923 - 1979).
Travel tips for Setouchi
Attractions
Top Setouchi destinations for your sightseeing are the Ushimado olive garden (牛窓オリーブ園) throughout the year, the Bizen Osafune swords village Bizen Osafune swords museum (備前おさふね刀剣の里 備前長船刀剣博物館) throughout the year and the Yumeji birthplace - Youth mountain cottage (夢二生家・少年山荘) throughout the year.
The Toishi castle, nowadays in ruins, was built in the year 1480.
The Ushimado-town Ushimado-district (牛窓町牛窓地区), another great attraction where you can experience the Ushimado autumn festival (牛窓秋祭り). Another experience is the Ushimado-town public hall (牛窓町公民館). Of interest here is the Ushimado international exchange festa (牛窓国際交流フェスタ).
Culture and History
The oldest building in the city was constructed in the year 1492 and is named Honren temple (本蓮寺).
Fireworks
Do you want to see fireworks in Setouchi? The Suigo Itako fireworks (水郷潮来花火大会) with 3.500 rockets is popular. You can best watch from the Suigo Hokusai park. Another fireworks is the Ushimado fireworks (牛窓花火大会) with 2.000 rockets. Have a good view from the Ushimado port.
Hot spring
If you want to take a hot bath in Setouchi, the spa Osafune Onsen (長船温泉) brings you relaxation and is also good for beautiful skin. The address: Osafune-cho Osafune 1133-2 (長船町長船1133-2).
Gourmet
You want to eat well and enjoy a drink in Setouchi? The Dodomese (rice bowl) (どどめせ) is recommended by locals.Ichimonji Udon (一文字うどん) in Osafune-cho Fukuoka 1588-1 (長船町福岡1588-1) is popular. Another recommendation for gourmets: The Oysters (牡蠣).
Souvenir
Do you already own a souvenir from Setouchi? You could buy for example Mushiakeyaki.
Flowers and Foliage
Discover the cherry blossom in Setouchi from 04/01 to 04/10, best in the Okayama relaxation village (岡山いこいの村). To mention in Setouchi is the Azalea in flower, which you can see in the Kameyama park (亀山公園) from 04/11 to 04/20.