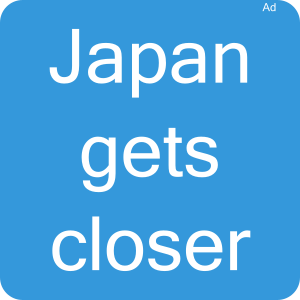 Takehara, City in Japan
General Information about Takehara
Takehara (Takehara) is a middle town within Hiroshima prefecture in the Chūgoku region.
There is a fishing port in the city. You can easily reach the suburbs of Takehara by local rail services in 5 stations.
Famous persons connected with Takehara are Masataka Taketsuru (1894 - 1979), Sanyou Rai (1780 - 1832) and Hayato Ikeda (1899 - 1965).
Travel tips for Takehara
Attractions
Top Takehara destinations for your sightseeing are the Preservation district (町並み保存地区) throughout the year and the Okuno-island (大久野島) throughout the year .
Culture and History
The oldest building in the city was constructed in the year 1690 and is named Yoshii-tei (吉井邸).
Fireworks
Do you want to see fireworks in Takehara? The Takehara Summer (たけはら夏祭り花火大会) with 3.000 rockets is popular. You can best watch from the J-POWER (Power development) ground.
Hot spring
If you want to take a hot bath in Takehara, the spa Yuzaka (湯坂温泉郷) brings you relaxation and is also good for Neuralgia. The address: Nishino-cho Nishi-yuzaka 445 (西野町西湯坂445). Another hot spring here is Seto (せと温泉), which helps amongst other things in Neuralgia. Go to Tadanoumi-cho Okuno-shima (忠海町大久野島) for this.
Gourmet
You want to eat well and enjoy a drink in Takehara? Takahara-potato octopus curry (竹原いもタコカレー) is recommended by locals. The Way station Takehara (道の駅たけはら) in Honmachi 1-1-1 (本町1-1-1) is popular. Another recommendation for gourmets: Takahara-potato octopus curry (竹原いもタコカレー). The Soryo-an (宗良庵) offers this. Where? In the Shimono-cho 3181-1 (下野町3181-1).
Souvenir
Do you already own a souvenir from Takehara? You could buy for example Take-no-mai, available in Suehiro-do.
Flowers and Foliage
Discover the cherry blossom in Takehara from 04/01 to 04/10, best in the General park Bamboo Joy Highland (総合公園バンブー・ジョイ・ハイランド).