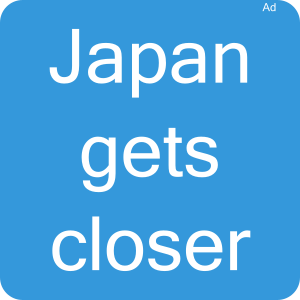 Tosashimizu, City in Japan
General Information about Tosashimizu
Tosashimizu (Tosashimizu) is a small town within Kōchi prefecture in the Shikoku region. Sister cities of Tosashimizu are Fairhaven in the USA, New Bedford in the USA and Tomigusuku in Japan.
There is a fishing port in the city. Trains do not go here. You need another means of transportation to get to Tosashimizu.
A famous person from Tosashimizu is Manjiro Nakahama (1827 - 1898).
Travel tips for Tosashimizu
Attractions
Top Tosashimizu destinations for your sightseeing are the Ashizuri cape (足摺岬) throughout the year, Tatsukushi (竜串) throughout the year and the Oki harbour (大岐の浜) throughout the year.
Tojin-daba (唐人駄場), another great attraction where you can experience the ancient megalith civilization (太古の巨石文明). Go to Matsuo (松尾) for this. Another experience is the Sea gallery (海のギャラリー) in Tatsukushi 23-8 (竜串23-8). Of interest here is the Seashell museum (貝殻の博物館).
Gourmet
You want to eat well and enjoy a drink in Tosashimizu? Pera-yaki (ペラ焼き) is recommended by locals. Another recommendation for gourmets: The John-man seared ricebowl (ジョン万タタキ丼). The Restaurant Tatsukushi (レスト竜串) offers this. Where? In the Misaki 4124-1 (三崎4124-1).
Souvenir
Do you already own a souvenir from Tosashimizu? You could buy for example the Auxis-flakes, available in the stores in all city area.
Flowers and Foliage
Discover the cherry blossom in Tosashimizu from 03/21 to 03/31, best in the Usubaesakura-park (うすばえさくら公園). To mention in Tosashimizu is the camellia in flower, which you can see in the Ashizuri cape (足摺岬) from 01/21 to 03/20.